About Siddharth Mahajan Net Worth
In the course of just 10 years, UK-based real estate businessman Siddharth Mahajan's net worth has touched the sky at 14 million British pounds. Siddharth Mahajan began his career in the hospitality industry in 2001 when he was placed in Oberoi Rajvilas, Jaipur, through the Oriental school of hotel management, Kerala, where he completed his Bachelor's Degree in Hotel Management.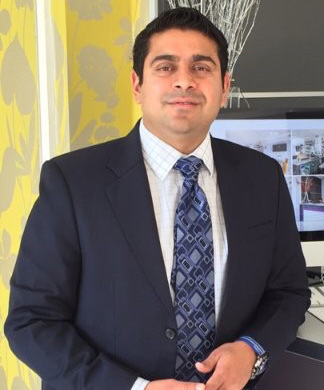 Having worked at Rajvilas for 2 years, Mahajan decided to further his stint in the industry in London. In 2005, he was selected to work with Amba Hotel, Marble Arch as Guest Relations Manager / Reception Manager and his commendable concierge services earned him profound appreciation from numerous guests. Siddharth Mahajan's skills, experience and career grew manifold in the 4.5 years he spent at Canary Wharf as Hotel Operation Manager following which a simple yet prolific business idea sallied forth his professional journey.
Queries from overseas business executives and students looking for apartments for their stay led him to create service apartments out of the houses he owned in the country. He then rented these apartments to travellers who enjoyed the comforts of living in a house instead of a hotel. Working professionals on a work visit, students coming in for exchange programs or internships etc., now had the option of using a fully equipped, fully functional home with electricity and internet connections readily accessible. With this business scheme, success trailed, profits grew and Siddharth Mahajan's net worth started rising swiftly to reach a staggering enviable figure.
Within 9 years, Siddharth not only made a strong footing in the housing business in London, he also created a robust goodwill that stemmed out of the impeccable service and facilities ingrained in his business. To support a growing customer base, Siddharth Mahajan began to lease in properties across fitting localities in UK and offer a wider range of accommodation options to prospective clients.    This actuated the establishment of Tulip Homes – a reputed UK-based group of companies that manages a diverse portfolio of flagship assets across the nation's key business locations. Tulip real estate also partners with some of the world's most recognised brands to deliver consistently high service levels and sustainable growth.
Present Day:-
Today, Tulip Homes not only offers service apartments but has also forayed into the hotel industry in addition to construction and refurbishment of houses. These developments are part of Siddharth's vision to offer a wide gamut of quality housing services to the UK community.